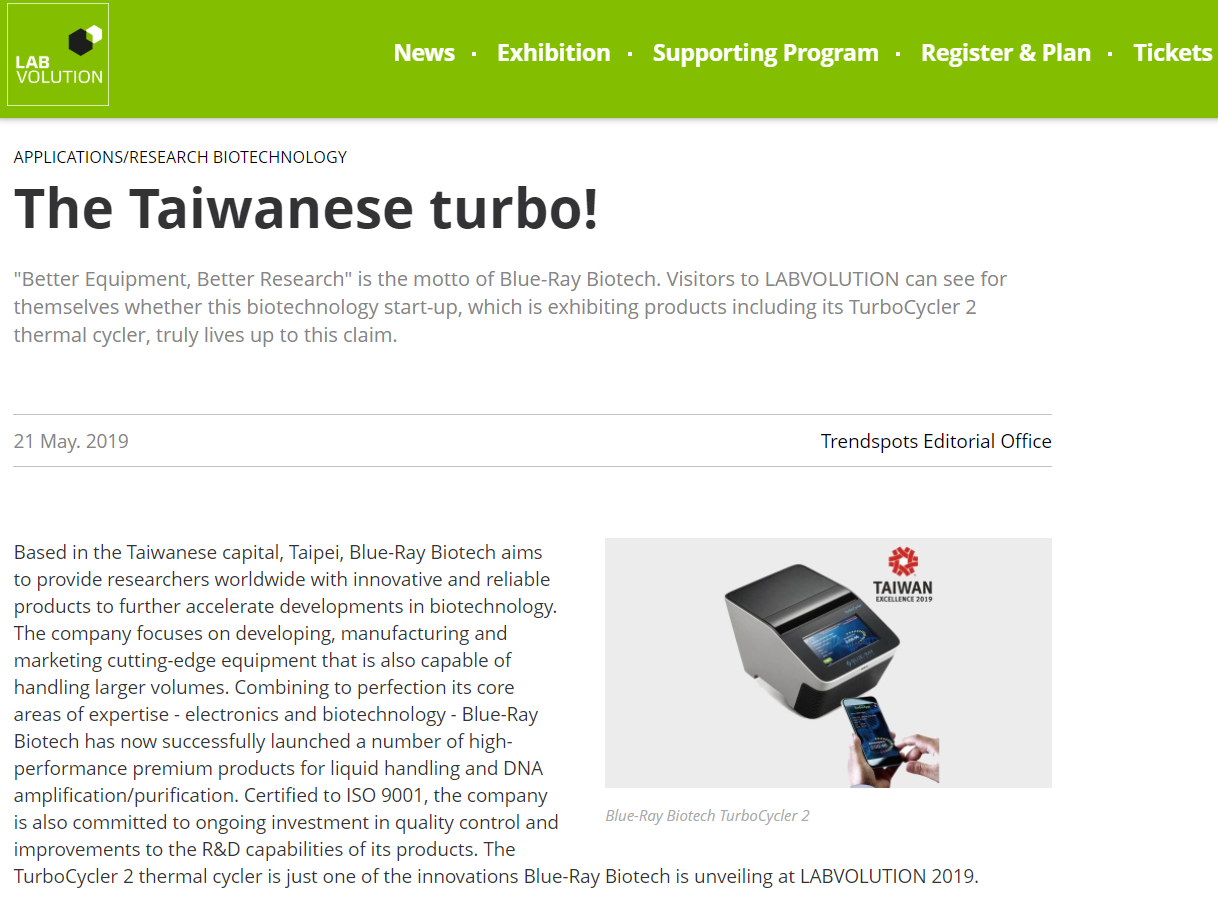 It is our honor to share with you that TurboCycler 2 was chosen as a featured product of LABVOLUTION 2019 and it was once shown on the homepage of tradeshow website.

TurboCycler 2 was named a winner for "Taiwan Excellence 2019" which proves our effort in product quality, service, distribution channel development, and brand awareness.
Read the Coverage:https://www.labvolution.de/en/news/article/the-taiwanese-turbo.xhtml
Video:
Gain a quick view of Blue-Ray Biotech's lab product portfolio in LABVOLUTION 2019, including TurboCycler PCR thermal cycler series, EzScope live cell imaging system, TurboFuge microcentrifuge, BlueSwan pipette controller and BluePette electronic pipettes.