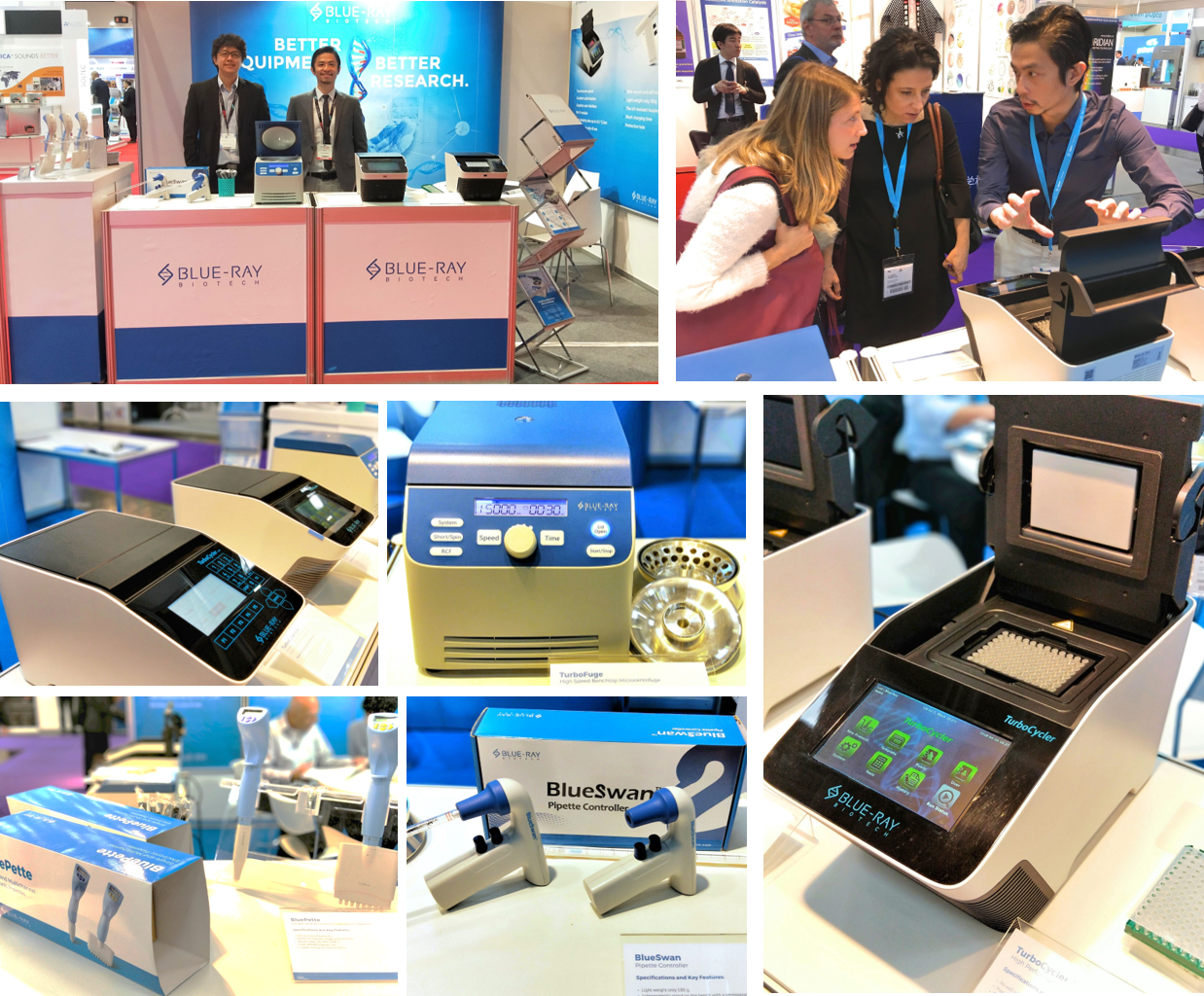 Thanks to all of you who came to meet us at ARABLAB / analytica!

We had a great time showcasing our entire product family, and we are very appreciated for the inspiring feedbacks from visitors worldwide:

"The TurboCycler PCR thermal cycler makes operation highly intuitive and provides remote monitoring function"
"The Adjustable Lid Temperature feature of TurboCycler Lite is very flexible for experiments such as NGS pre-treatment."
"The self-inverted design of BlueSwan pipette controller is considerate and saves the workspace"
"The BluePette electronic pipettes' 360° revolving collar provides better positioning comfort"
"The TurboFuge microcentrifuge's max speed is 15,000rpm and it's low-noise"
Please look forward to our new products to be coming soon!